About the Brewery Project: 
This Brewery is located at SC, USA. They have ordered a set of 15bbl steam 2vessels brewing system from us. they just finished the installation and running very well.
Main equipment list is as follows:
2 vessels steam brewhouse(18bbl mash/ lauter tun, 15bbl kettle /whirlpool tun, steam heating)
30bbl Hot liquor tank, steam heating
5x15bbl cylinder beer fermentors
4x15bbl horizontal lagering tanks
Portable transfer pump
Beer hoses
Glycol cooling system(glycol tank, glycol chiller, glycol pump, glycol pipeline and valves)
PLC Siemens type control panel with UL listed
100L CIP unit system
Pumps, valves, pipes, etc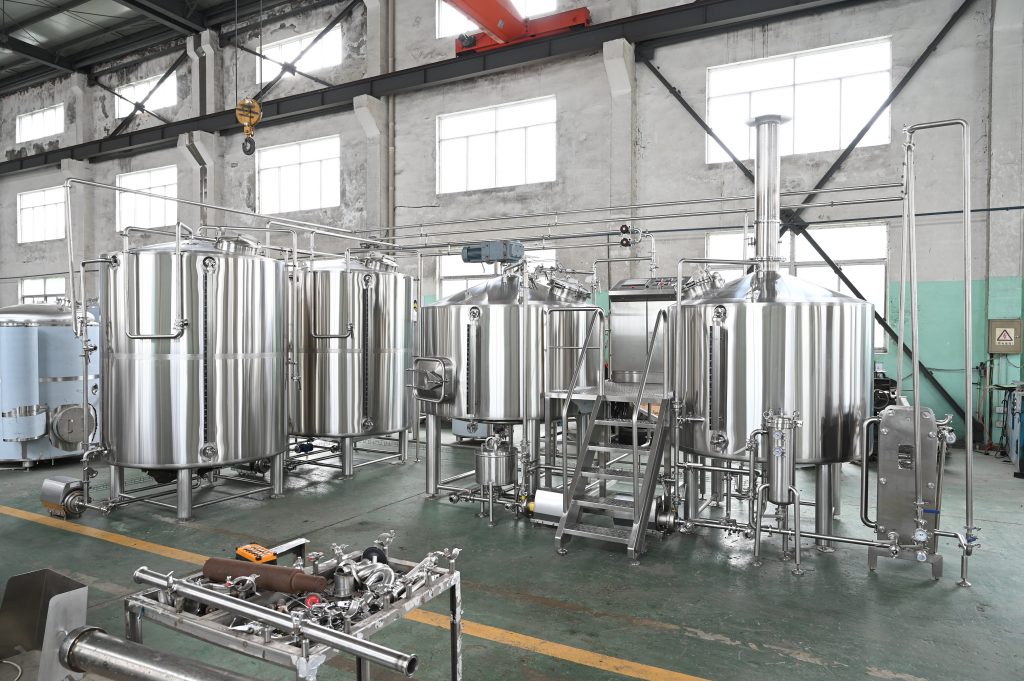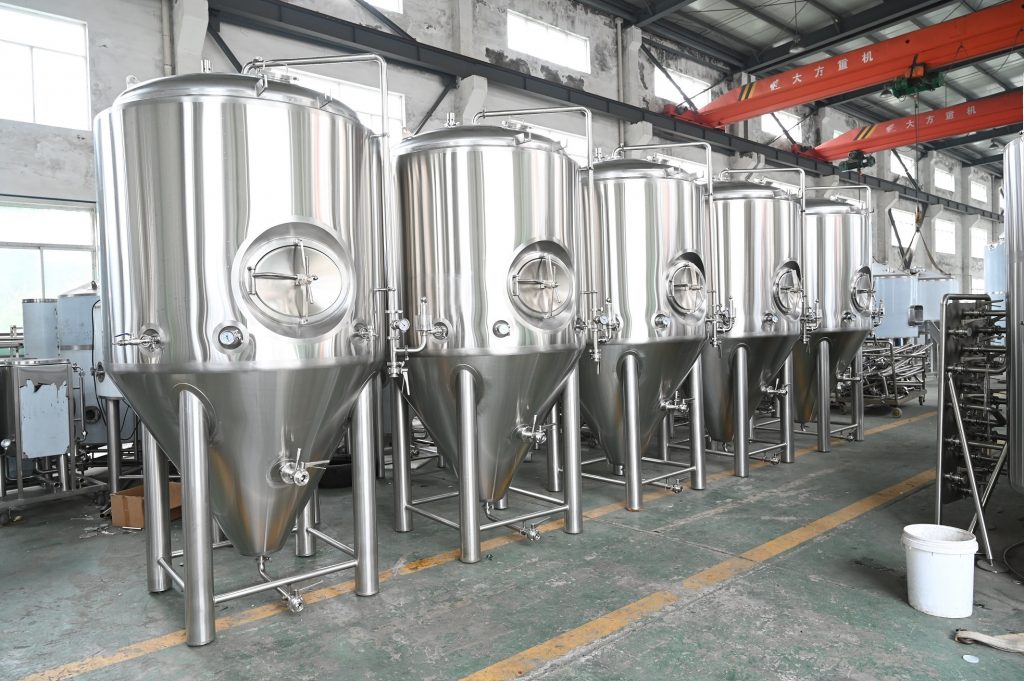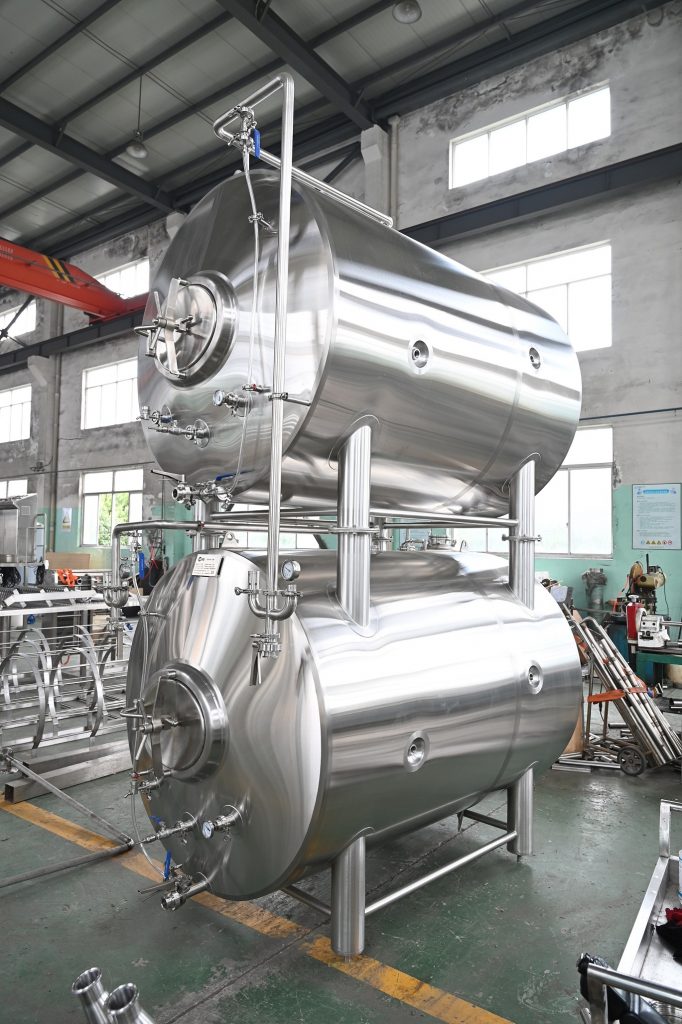 The challenges And Solutions
1.When they received this set brewing equipment, and when they are installing, maybe they are not familiar the glycol pipeline connection, for example their questions: "what order do the fittings and valves go in? is it the way I have lined up here"? "can you send a diagram for how the horizontal serving tanks are piped for glycol. also a diagram of how the glycol tank connects to both the main lines as well as the chiller"? and so on.
Every time we send detailed pictures and diagram for explanation to them, it is very clearly to understand for customer, please check the pictures and diagram as follows: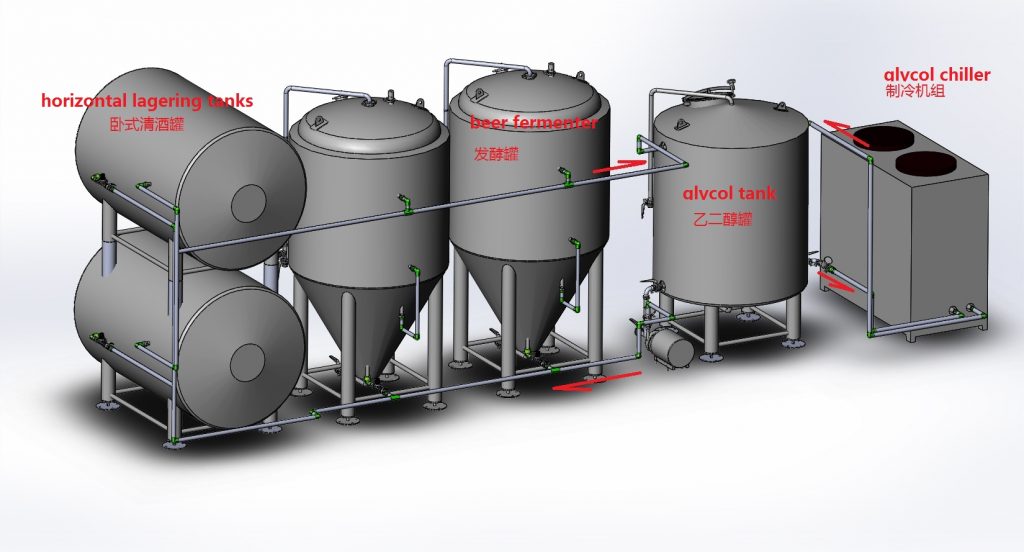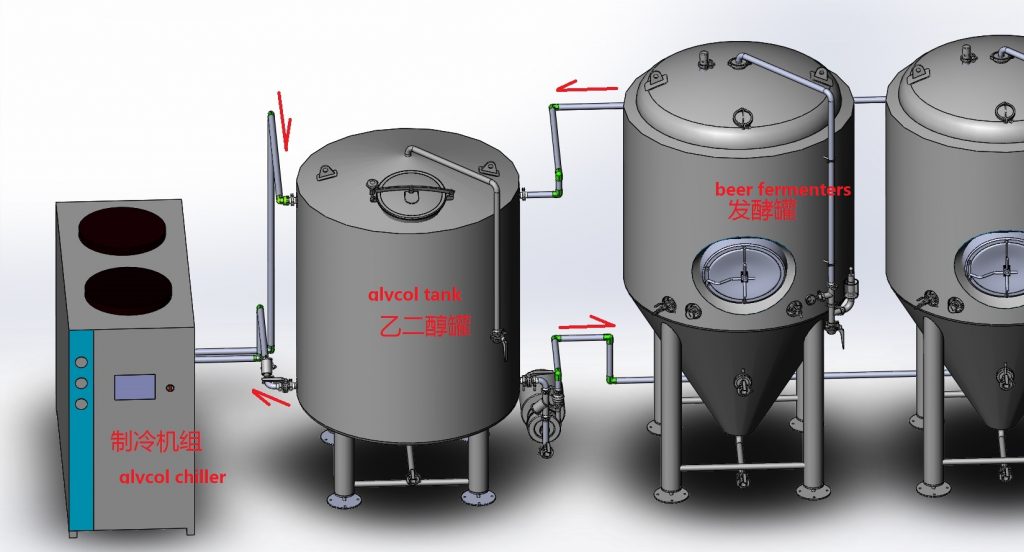 2.Another big challenge, as for the steam venting device for the boiling kettle, they check that they can't vent to the roof so we need to switch to this design.
We talked with our designing engineer and production manger, we checked the left space for the brew kettle, we decide that we will design one steam condenser for customer's brew kettle, please check attached the picture.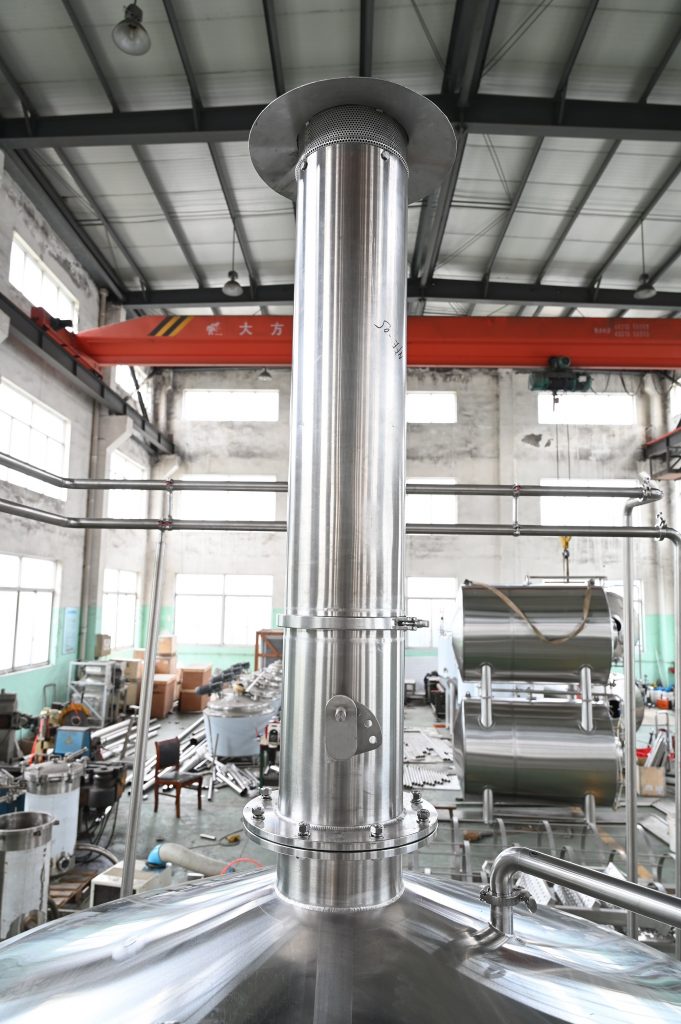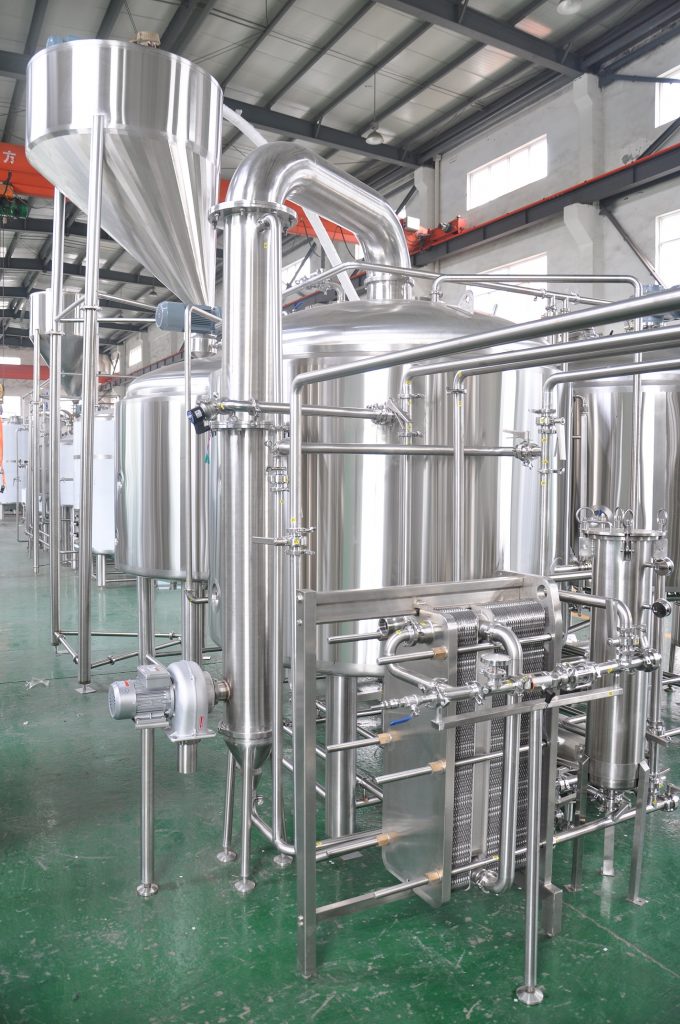 Results
The result was a happy customer – with sensational equipment and increased capabilities, to make more of the good stuff the way they prefer.
"I will certainly recommended the NFE team to everyone. The quality of their work, reply my questions speed – it's incredible".
                                                                                                                           -Scott Burgess, owner at Bierkeller Columbia