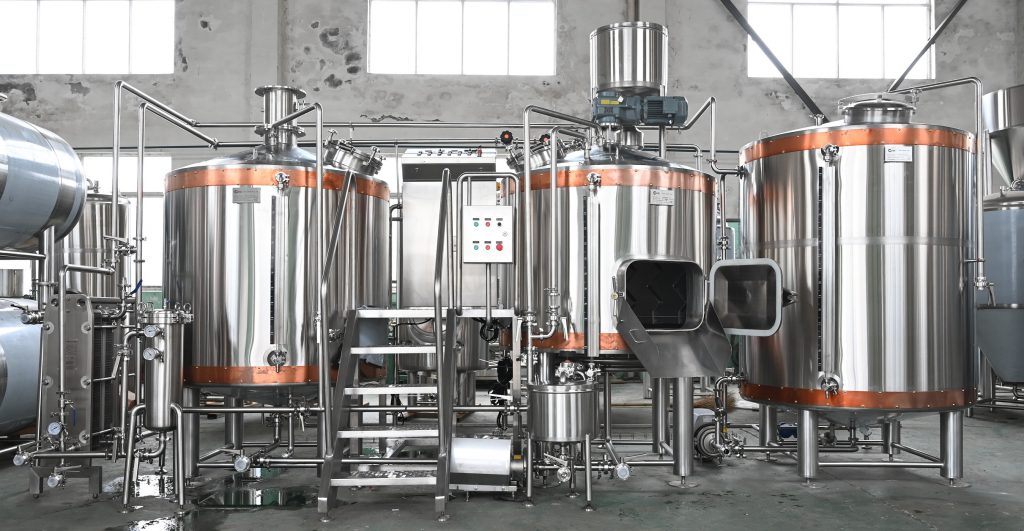 In large commercial breweries, steam is essentially the only viable heat source. With the rapid expansion of smaller craft breweries, however, other less expensive alternatives are now commonly used, such as direct-fired and electric heaters. You can learn more about the advantages and disadvantages below:
Electric Heat is most likely to be optimal for small commercial brewing systems (2BBL to7BBL)
Advantages
1.Highest efficiency: 100% of heat generated is transferred to the water or wort, the wort in boiling kettle to come to a boil quickly.
2.Excellent control of the brewing process. Our control systems provide pinpoint accuracy in temperature control.
3.Predictable cost and Cost effective at 2bbl to7bbl brewing system).
4.No concerns about carbon monoxide, open flames or explosive gases
Disadvantages
1.Slow temperature ramp speeds, product scorching, and difficult cleaning for brewhouse system with electric heating.
2.Electrical heating requires a lot of amperage and is generally more expensive than heating the same liquid by burning gas, With an electric heated brewhouse, you're going to pay more for both the building electrical service and on your monthly bill from your utility company.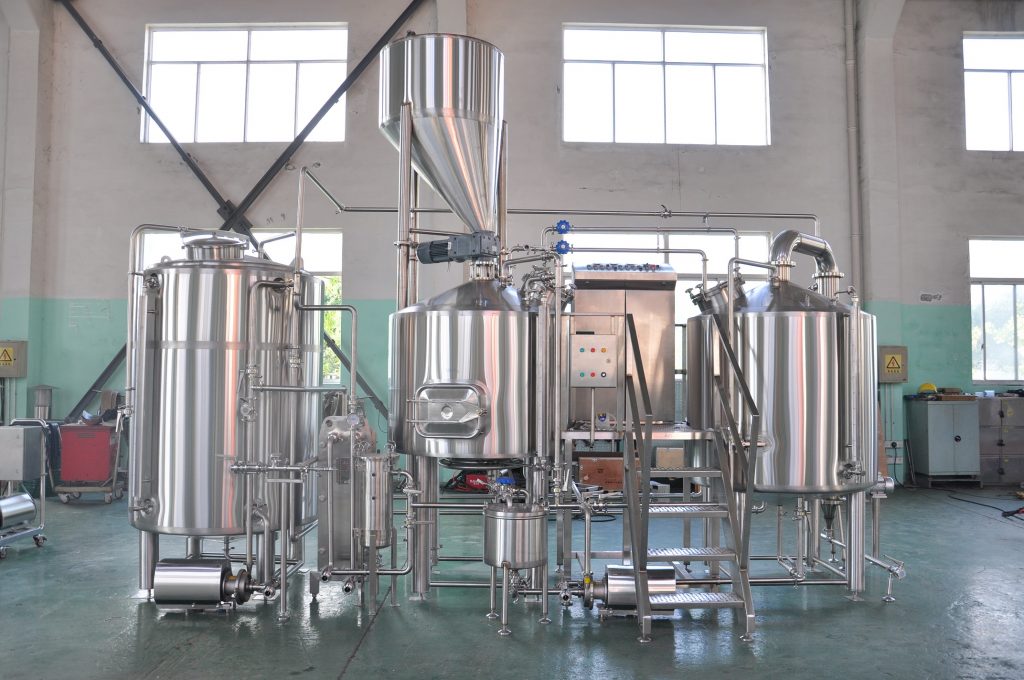 Direct Gas Fired Brewing Systems are more likely to be optimal for small commercial brewery operations. (3.5 BBL to 15 BBL)
Advantages
1.Direct-fired brewing systems use a powered gas burner installed on the outside of the kettle to project a forced-air flame onto a deflector plate or diffuser inside a fully contained fire box beneath the kettle. This design significantly reduces the risk of scorching and allows for greater control and kettle temperature ramp speed similar to steam
2.Can be lowest upfront cost (depending on installation).
3.Some brewers prefer the caramelization that can occur with gas fired systems
Disadvantages
1.Probably the highest long term cost – gas is typically only 25% to 50% efficient
2.You will likely need to provide make-up air and provide an exhaust system for your direct fired gas brewing system. (your city may require a professional mechanical engineer to provide a plan for your building and installation)
3.In some states (e.g., CA and TX from America), the emissions regulations and requirements on gas burners result in significant added costs and reduced efficiencies.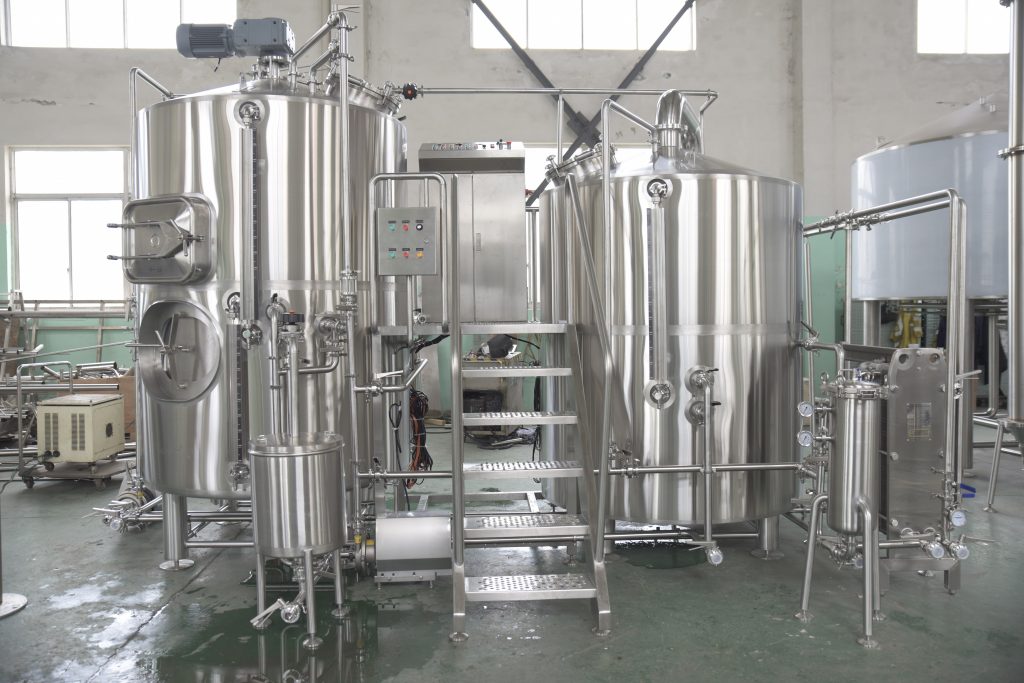 Steam Heating Brewing Systems are recommended for 15 BBL Brewhouses and Larger Brewing System:
Advantages
1.When combined with gas fired boiler, you get good (but not best) efficiency and low energy cost.
2.Steam distributes heat well across the tank shell and allows for quick and effective heat transfer. Additionally, steam can be used for brewery equipment throughout the brewery, like keg washers and hot liquor tanks.
Disadvantages
1.The downside to steam can be additional costs, particularly installation, permitting, maintenance, and training costs. Additionally, safety is a concern with all heating methods, but can be particularly concerning with a boiler and steam lines.
2.Generally, not very cost effective at a small scale
3.In some states (e.g., CA and TX from America), the emissions regulations and requirements on gas boilers result in significant added costs and reduced efficiencies
So there is no "best" heat source, and each one has its own advantages and disadvantages.We can make brewing equipment that works with all kinds of heat sources according to our customers' nee