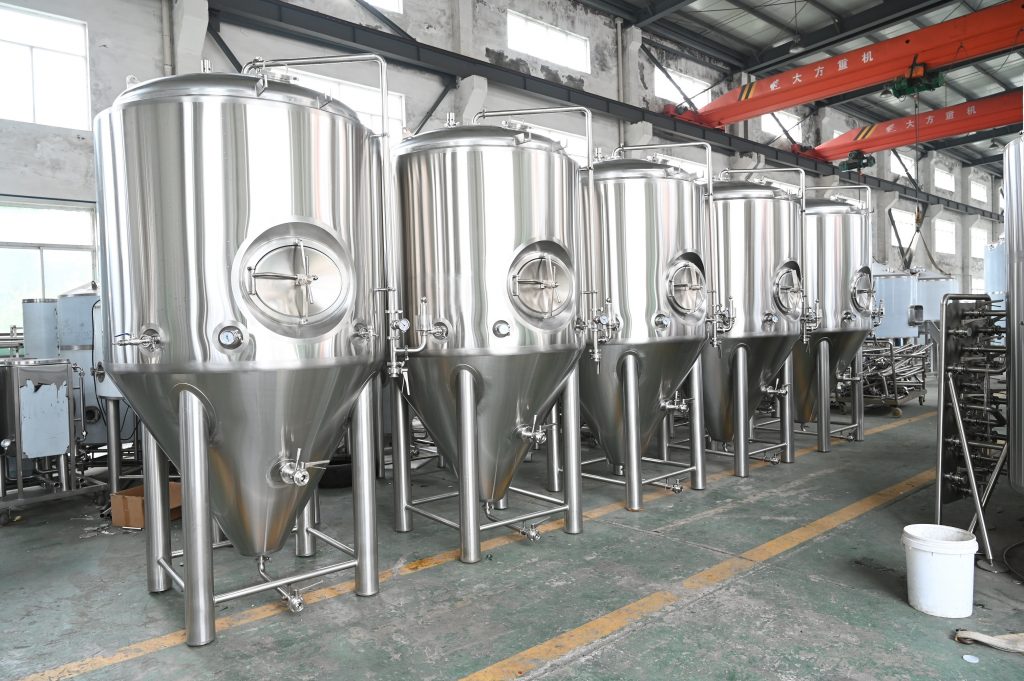 Conical tanks are widely used in the brewing industry for beer fermentation, and there are several advantages to using this type of tank:
1.Improved yeast collection: Conical tanks have a sloping bottom that allows yeast and other sediments to settle in a small, compact area at the bottom of the tank. This makes it easier to collect the yeast for reuse in future batches.
2.Better temperature control: Conical tanks are typically equipped with cooling jackets, which allow for precise temperature control during fermentation. This is important for ensuring that the beer ferments at the optimal temperature for the particular yeast strain being used.
3.Improved flavor development: The conical shape of the tank promotes a natural convection flow within the beer, which can help to improve flavor development and overall beer quality.
4.Reduced risk of contamination: Conical tanks are easier to clean and sanitize than other types of tanks, which reduces the risk of contamination and helps to ensure consistent beer quality from batch to batch.
5.Increased capacity: Conical tanks are available in a range of sizes, making them suitable for breweries of all sizes. The larger capacity of these tanks can increase the efficiency of the brewing process by allowing for larger batches of beer to be produced at once.
Overall, conical tanks offer several advantages over other types of tanks for beer fermentation. They are an essential piece of equipment for any brewery that wants to produce high-quality beer consistently and efficiently.