One of our customers is from VA, USA, they contacted us and ordered one set 3bbl 2vessels electric brewing equipment with a 6bbl electric hot liquor tank, and 3x3bbl jacketed beer fermenters, and 1x3bbl jacketed brite tank and 50L CIP unit system and control panel system and pumps and pipes and valves, also including auxiliary equipment(such as beer hoses, portable pump and so on), they added one 40bbl beer fermenter some days later. This customer owns one 20bbl microbrewery, this set 3bbl brewing system will be used for a smaller brewpub.
But there's still some room for one 40'ft container, it happens our customer's friend is also looking for one set 3bbl electric brewhouse equipment , so they introduce him to us, and his friend ordered one set 3bbl electric 2vessels brewhouse equipment and one 50L CIP unit system and control panel system, also including (the working platform, heating exchanger, pipeline and valves, pumps and beer hoses and so on), when the equipment is almost finished production, this customer added 3x5bbl beer fermenters, but we checked the 40'ft container is not enough, it needs to be changed to one 45'ft container, everything goes very well and the shipping cost is much much cheaper, the customer is very happy!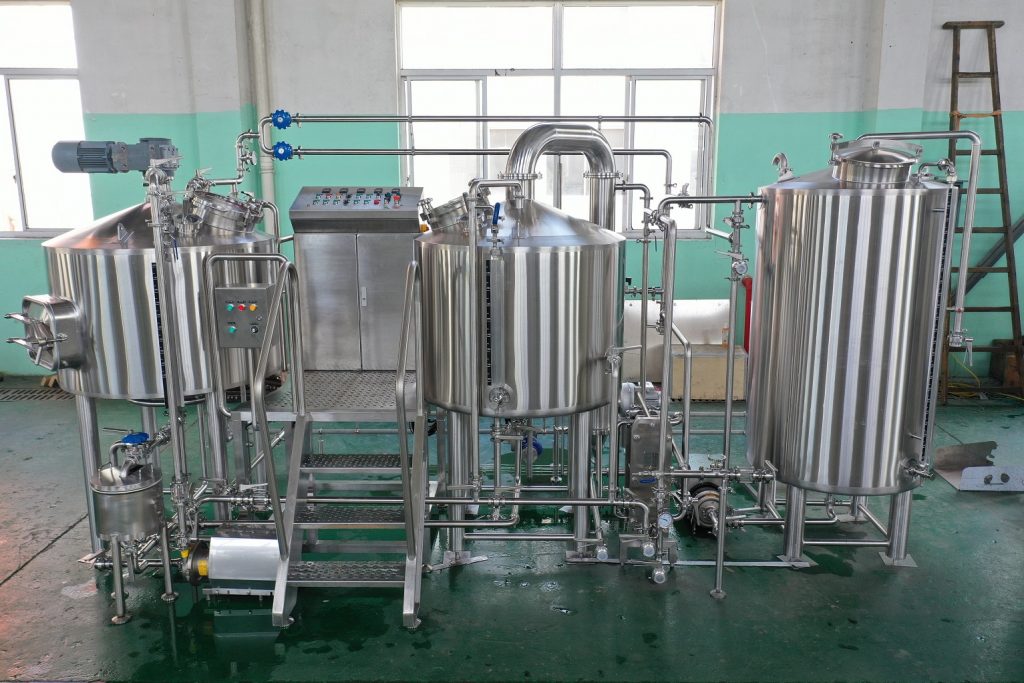 NFE Machinery Co., Ltd is a top professional designer and manufacturer of high-quality complete craft beer brewing equipment in China. Since 2000, NFE is established and started to design and make excellent microbrewery solutions and vessels for American and European microbreweries.
So whether it's an expansion or your first brewery project – get in touch for a quote.
We would love to work with you!